I've been looking at the color orange and I've realized, that this might just be my summer color of choice!
Random survey, but does anyone have a favorite summertime color? If so what is it and why?
I finished my 3 Look project for the store. You can probably find it on the
site
after the 1st. I'm actually really proud of it and how it turned out. I was stressing last minute and I'm surprised at how much I fit on there.
I'm configuring new ideas for my Etsy. I'm going to need to recruit someone [*hint* *hint* MICHELLE?!?!!?] to help me with the basics and just getting started. I'm trying to avoid looking at anyone's shop that I know, just so that I can work on my own stuff first, and look and see the differences.
Which reminds me....I need to order business cards. I'm looking for cupcake ones, but yeah, those'll cost me. Does anyone have ANY ideas?!? I need inexpensive ones. Please help...
Tonight calls for swimming and Quiznos.
Oh, and as promised....here's my precious joy: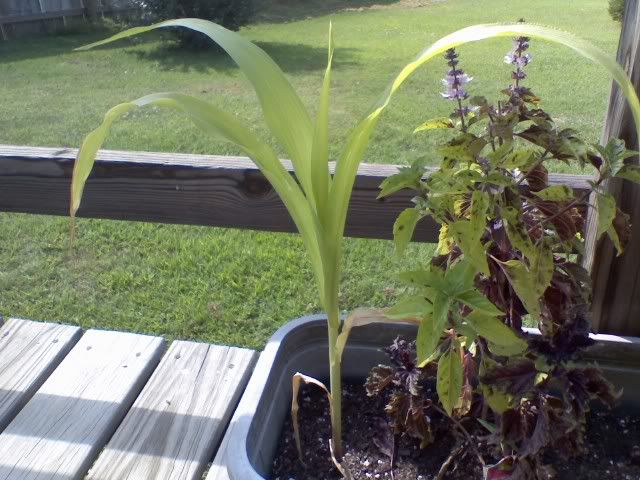 Corn. I grew it in class this past semester and planted it on Earth Day. I'm surprised that it's lived. I have SUCH the black thumb. :(
♥*