Alhough it's had its ups and downs, it has been a great year. Today is Brad and my one year mark....and I haven't killed him yet. [j/k]
I made him a few things for today, that I am very proud of. The first, a stitched drum on black cardstock. I took the template from a website [Sublime Stitching, I believe], I looked at the design and sketched it onto the black cardstock, where I then punctured holes through the design and handstitched the image. I am very excited that I did this, since he's a drummer, and I think he'll appreciate all the work that went into it.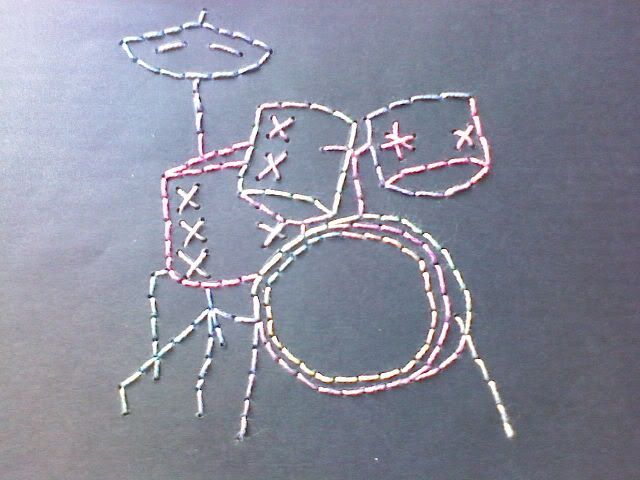 The next thing I conjured up was this lovely card, that I HAVE to give props to Melynda for. It was her design that I scrap-lifted, where she used the Love, Elsie black & white doodle paper. Everything on my card is, however, drawn on to the white cardstock. I used the Making Memories mini heart die cuts [red & pink], green and pink argyle ribbon and green and white cardstock. Again, I'm very happy with the results.
Gizmo helped pose with the card.... :)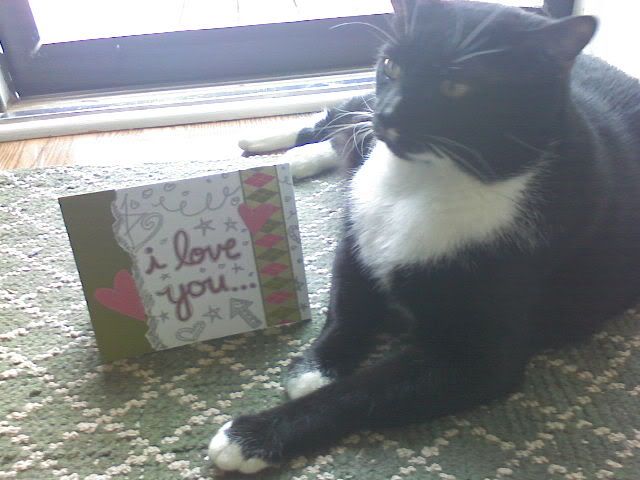 What a cutie kitty.
<3*