So to all the mothers out there, a very happy, HAPPY Mother's Day! :)
Here's what I made for my mom:
A scrapbook page to add a photo from tomorrow onto. Made with paper from the new Wild Asparagus line, May Arts sheer blue and purple ribbon, staples, and cardstock.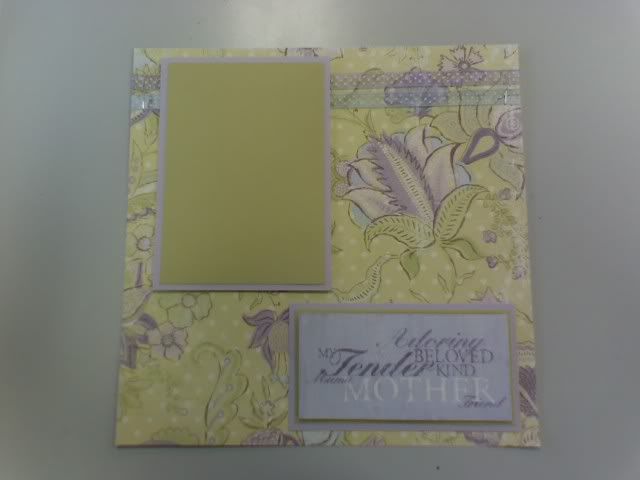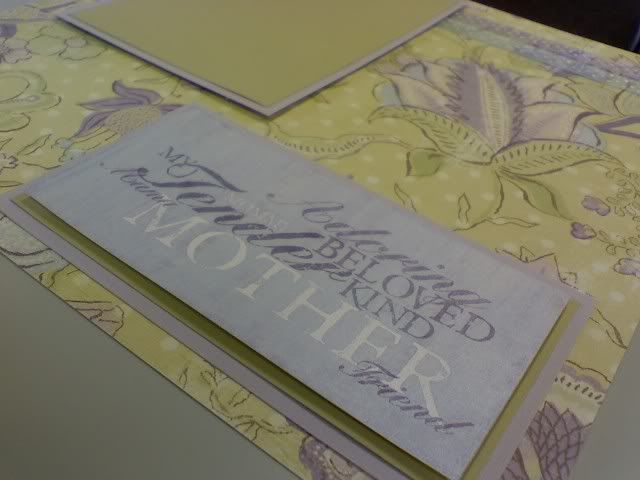 AND, I made her a card using the same line and embellishments from scraps.
Also, on my way home from David's [we battled the storm], I spotted Tommy ["our" tomcat] on the walkway sniffing at something. He kept poking his head into the weeds and then jumping back. He looked so adorable and at first glance I just assumed it was a bug. Then the something MOVED and I thought it was a snake and got scared thinking he was going to get bit. I hurriedly gathered my things and opened the door. Tommy started to run up to me and then proudly walked to where the "THING" was and kept going. As I stared down at the tail of a slimey critter, I look hard and realize just what it is. THANKFULLY Tommy left it entact and unharmed. I ran upstairs to get Justin and told my mom to come too. Here's what I found.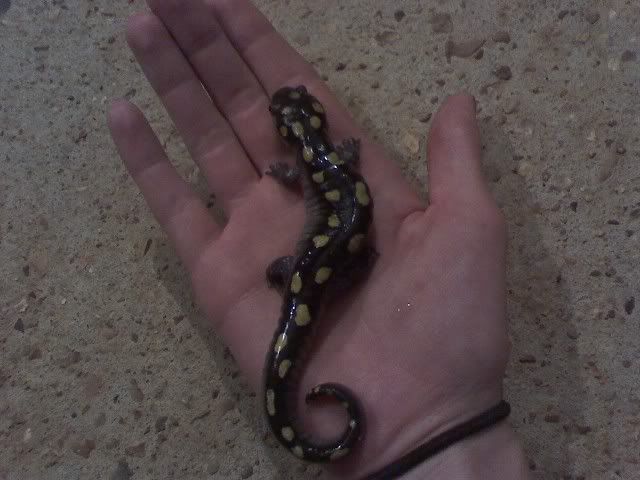 Awwww....I can't tell you the last time I spotted a salamander. They're so cute! :)
This made my night. Thanks Tom Tom!
♥*